Over 30 Years Serving People with Developmental Disabilities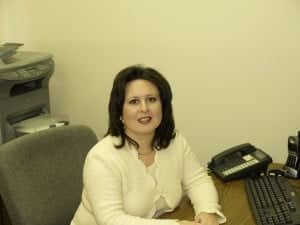 Board and Staff
Spectrum for Living Development
BOARD OF TRUSTEES
Christine A. LaRocca, Esq. – Chairperson
Maureen Pallatta- Vice Chairperson
Patricia Maurizi – Secretary
Steven W. Torrico, CRPC® – Treasurer
Paul Blaustein
Donna Cannillo
Michael Carpenter
Randy Csik
Frank Fiore
Nancy Rapuzzi
Frank Recine
Edward Rogan
Roseanne Psomas
Martin Semar
Brian Todd
Spectrum for Living Group Homes
Lorraine Lipowitz- Chairperson Emeritus
BOARD OF TRUSTEES
Martin Semar – Chairperson
Maureen Pallatta- Vice Chairperson
Roseanne Psomas – Secretary
Michael Carpenter – Treasurer
Donna Cannillo
Sue Fremont
Thomas Gallione
Paula Gibb
Isabel Jacobs
Christine A. LaRocca, Esq.
Leslie Logel
Patricia Maurizi
Spectrum for Living Corporation
BOARD OF TRUSTEES
Maureen Pallatta – Chairperson
Martin Semar – Vice Chairperson
Donna Cannillo – Secretary
Michael Carpenter – Treasurer
Frank Fiore
Christine A. LaRocca, Esq.
Lorraine Lipowitz
Joann McNiff-Hildenbrand, Esq.
Jeffrey Rutman
Nancy Rapuzzi
Margaret Reager
EXECUTIVE MANAGEMENT TEAM
Mark T. Michelson – President/CEO
Michael Nicholson – Chief Financial Officer
Ann M. Long – VP of Program Operations
Susan Mancuso, R.N. MSN – VP Nursing & Clinical Services
Kim Reitmeyer – VP of Human Resources
Thomas J. Donahue – VP of Medicaid Long Term Care Services (ICF)
Kerry McConway – Sr. Director of Development
Dale Sakurai – Director of Quality Improvement
William Schuldt – Director of Administrative Services
Doreen N. Thomas – Director of Psychological & Behavioral Services
Kathleen Bentzen – Executive Office and Project Manager
About Spectrum For Living
Spectrum for Living is a non-profit organization dedicated to the philosophy that persons with developmental disabilities have the same rights as others to a fulfilling and meaningful life. Our programs and services support dignity, independence and encourage each person to reach their personal potential.

Mission and Values
To enable individuals who have developmental and/or physical disabilities to have the opportunity to attain their highest level of skills, purpose and independence with dignity through an ongoing commitment to comprehensive quality services, advocacy and family partnership.

Our Partners